Selena Gomez likes to spend her millions on buying luxuries and helping people.
Since she was a child, Selena Gomez has been on television and starred on the show Barney And Friends. As a teenager, she starred in the Disney show The Wizards Of Waverly Place, which made her a prominent figure in Hollywood and propelled her career in music and movies. Over the years, the young artist has released music, started her brand, and endorsed several products to earn a multi-million dollar fortune from her work. Known for hard work and living life to the fullest, Gomez has made several lavish expenses yet remained a grounded celebrity that everyone adores.
Beginning her journey in television and earning millions from her acting career today, Selena Gomez collects hefty paychecks for every project she does. With a sprawling career in music and as a businesswoman, she has become a woman of many talents.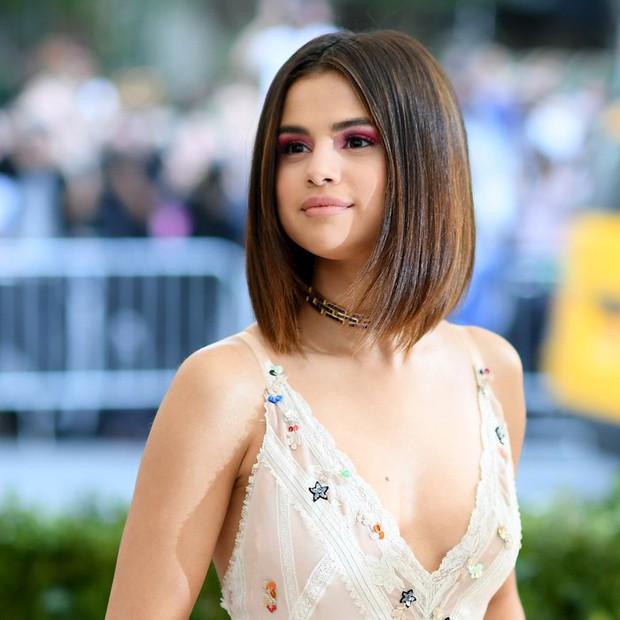 10. Earns: Television And Movies
After working in minor roles post-Barney And Friends, Selena Gomez landed a role on The Wizards Of Waverly Place, for which the young actress made $30,000 per episode. The actress has starred in several movies, including the Hotel Transylvania series, The Fundamentals Of Caring, Getaway, and many more. In 2021, she was starring in the mystery show Only Murders In The Building, for which she got paid $600,000 per episode, as noted by Seventeen.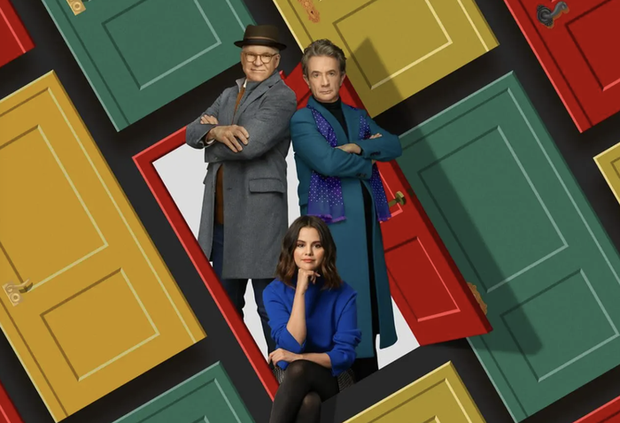 Selena Gomez in Only Murders In The Building
9. Spends: Real Estate
Gomez faced financial hardships growing up in Texas. After earning a steady income working on her television show, she purchased a $2.2 million home in Tarzana, California. It featured five bedrooms and eight bathrooms. Her next purchase occurred in 2014 in Calabasas for $3.7 million. She also has properties in Texas and Studio City, LA. In 2020, she got her hands on a $4.9 million mega-mansion in Encino, California.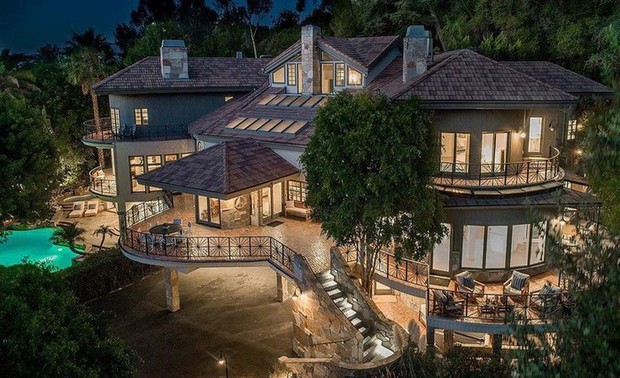 Selena Gomez's $4.9 million house
8. Earns: Music Career
She launched her solo music career in 2013 with her debut album, Stars Dance. Her album and song Come And Get It debuted at the top position on the Billboard charts. She has released several hit singles, including Same Old Love, Hands To Myself, and Bad Liar. Her Stars Dance and Revival album tours have grossed $20.3 million and $35.6 million, respectively. Additionally, she has made $16 million from pure music sales, as reported by Parade.
7. Spends: Car Collection
Selena Gomez has a long line of luxurious cars in her garage, a collection as elegant as the artist herself. She owns a BMW X6 worth $67,350, a Black-edition Audi A6 that received a facelift in 2013, a Mercedes GLA 250 that costs $54,590, and a Cadillac Escalade. The most expensive car in her collection is a $180,000 Mercedes Maybach.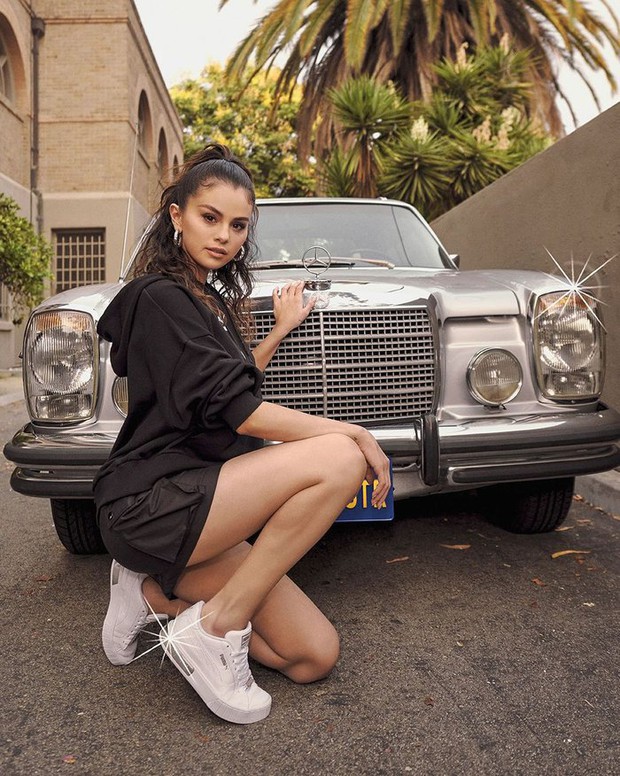 6. Earns: Executive Producer
During the early years of her career, Gomez served as an Executive Producer for a few episodes of her show. Her first significant role as an Executive Producer occurred in 2017 on the show 13 Reasons Why which aired for four seasons on Netflix. She is also producing the shows Only Murders In The Building and the HBO Max show Selena + Chef.
5. Spends: Jewelry
While Selena Gomez may wear million-dollar jewelry during her red-carpet appearances like her $1 million necklaces at the 2022 SAG Awards, at the same time, the actress likes to shop from affordable stores that are easily accessible to fans. As mentioned by Teen Vogue, she purchases gold jewelry from a Toronto-based brand Mejuri where the accessories have a starting price of $65.
4. Earns: Brand Endorsements
As a young and highly influential celebrity worldwide, Selena Gomez embodies the spirit of the youth. She has made several big brand endorsements, including Pantene, Coca-Cola, and Adidas. In 2017, the artist announced a long-term partnership with Puma, for which she garnered a whopping $30 million. She has also made a deal with luxury brand Coach for $10 million.
3. Spends: Vacations
Selena Gomez ensures to take time off work after wrapping up major projects. She enjoys her getaways with her family and friends and jets off to exotic locations. She has vacationed in several places, including Hawaii, Italy to celebrate her 27th birthday, New York, three destination trips to Kenya-London-Paris. In January 2022, she went to Turks and Caicos to ring in the New Year with her family.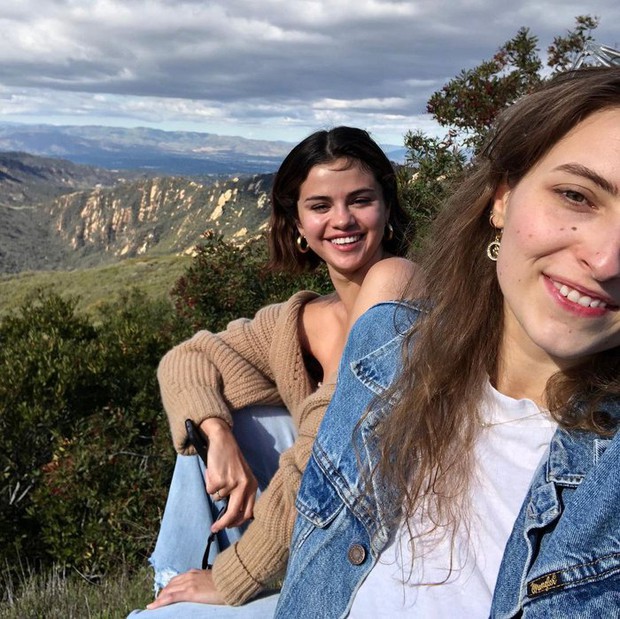 2. Earns: Skincare And Makeup Line
In Summer 2020, Selena Gomez proudly released her make-up line called Rare Beauty which became available online in September. Showing the importance of beauty and grace, her make-up line has generated $60 million in profit and a 3 million following on Instagram, making it one of the most successful celebrity-owned businesses.
1. Spends: Philanthropy
Through her business Rare Beauty, Selena Gomez launched Rare Impact Fund. As mentioned by Forbes, the fund will raise $100 million in the next ten years to help organizations and institutions address mental health services, especially in underserved communities. She has even decided to donate 1% of the make-up line revenue to the fund.
Selena Gomez has generated a hefty net worth over the years, working hard in movies, television shows and running her ventures. As a person who deeply believes in mental health, she has spent her fortune trying to spread awareness and help people for a cause that is important to her heart. She will feature in the second season of her popular Hulu series, Only Murders In The Building.